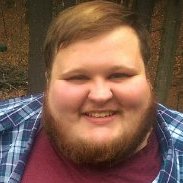 Cognition's Two Newest Additions
Cognition Corporation is proud to announce two new members of the Cockpit Crew.
The first is Charlie Richard, Cognition's new Validation Engineer. Prior to his involvement with the company, he was working with one of our customers: NxStage Medical. Mr. Richard saw the position open at Cognition and decided he wanted to come on board.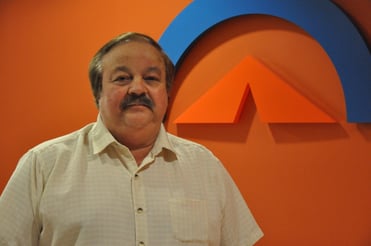 "I had been working with the Cockpit™ platform before I left NxStage," says Mr. Richard, "so I was familiar with the product and the team here." This, he says, is what initially drew him to the position.
As the Validation Engineer, Mr. Richard is in charge of helping transform the Validation Kit that Cognition currently offers for Cockpit. This role is vital because Cognition has seen an increased demand for a validation tool for the platform. Mr. Richard's development of this project will help build a better Kit for our customers.
"Right now, we're identifying the acceptable validation criteria within Cognition for customer use," says Mr. Richard. "From there, we will move to meet customer needs and FDA requirements for software validation within the Kit."
Mr. Richard's ultimate goal for the Validation Kit is to make it easy to use and to establish customer confidence that it will meet regulatory standards. "I plan on helping develop the Kit so the customers that utilize it can worry less about potential audit troubles," says Mr. Richard.
In his spare time, Mr. Richard and his wife enjoy golfing, riding bikes, and going to the beach. They currently live in Leominster, Massachusetts.
Cognition's second new hire is Paul Ojha, our new QA Tester. Fairly new to the software world, Mr. Ojha came to the company through job listings on Indeed. He was attracted to the position for its steadier pace and opportunity for growth.
"I wanted to learn more about the QA side of things," says Mr. Ojha, who did mobile testing prior to accepting the position at Cognition. "I kind of fell into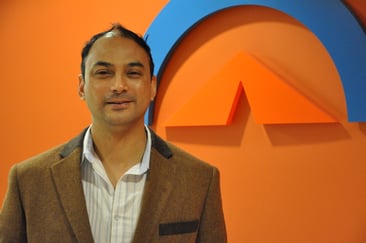 this line of work, so I enjoy having the opportunity to expand my knowledge and gain more experience."
In his role, Mr. Ojha plans on learning more about Cockpit, writing test cases, and assisting with the validation development as time goes on.
Mr. Ojha describes his journey here to Cognition as a bit of a saga. Before moving into the software industry, Mr. Ojha ran hotels and restaurants in Maryland. He turned away from this to a remote position at a Massachusetts-based consulting firm that involved lots of travel. Eventually, his wife obtained a job at a separate location within Massachusetts, and they—along with their two children—relocated to the state. After working in mobile testing for a few years, he found Cognition.
Now living in West Newton, Massachusetts, Mr. Ojha states that he enjoys spending time with his family and doing recreational running. When asked for a fun fact about himself, Mr. Ojha recounts the time he was in a band. "I played the drums," he said. "I still have a set locked in the basement somewhere."
Cognition welcomes Mr. Richard and Mr. Ojha on board. We are proud to add them to the growing Cockpit Crew!
Want to learn more about Cognition? Visit our new site, http://www.cognition.us, or download the Cockpit Overview!
Request a demonstration of Cockpit by calling David Cronin: 508.245.2142 or schedule an appointment here or email the sales team: [email protected]
Be sure to follow us on social media!
About Nick Schofield
Nick Schofield is a content creator for Cognition Corporation. A graduate of the University of Massachusetts Lowell, he has written for newspapers, the IT industry, and cybersecurity firms. In his spare time, he is writing, hanging out with his girlfriend and his cats, or geeking out over craft beer. He can be reached at [email protected]