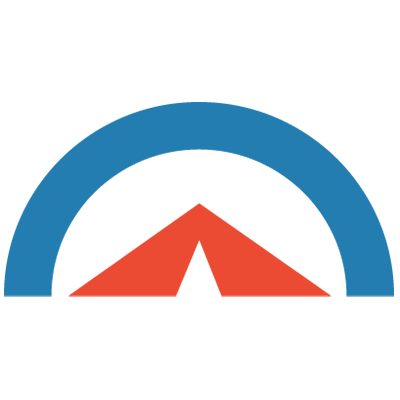 Mitigate the Risk of an FDA Form 483 with an Automated Solution
Commonly issued after an FDA inspection, a Form 483 informs a company of observations requiring corrective actions. The Form 483 is often referred to as "Inspectional Observations" as it is a list of conditions or practices that indicate a potential violation of FDA requirements. The form is compiled in order of importance and is considered a snapshot of potential issues; it should not be considered all-encompassing.
Note: FDA Form 483s are considered public documents. However, they are only available by request.
Common Reasons an FDA Form 483 is Issued
In the past five years, the FDA has issued an average of 952 Form 483 Inspectional Observations to medical device companies each year. Avoiding a Form 483 is easier said than done; however, it is worthwhile to understand common triggering events to examine your own processes and how they can be improved to potentially avoid a Form 483 during your next audit.
In 2019, the FDA issued 384 citations pertaining to 21 CFR 820.30. Of those,
207 citations (54%) were issued due to lack of adequate procedures

46 citations (12%) were issued due to inadequate documentation

48 citations (13%) were issued due to inadequate risk management/analysis documentation

27 citations (7%) were issued due to not establishing an adequate design history file or not following the design plan while developing the product

The remaining citations were of various severities; however, none were cumulatively above 5% of the total citations.
How to Minimize Your Risk of Audit Findings
The best way to minimize the likelihood of receiving a Form 483 is to always be "inspection ready." In other words, your quality management system should comply with US FDA 21 CFR Part 820 (Quality System Regulation) at all times because the FDA conducts random QSR audits with very little or no notification. Furthermore, you should conduct regular internal audits of your Quality Management System and learn what to expect from an FDA QSR inspection. When the FDA does come for inspection, consider it an opportunity to refocus your attention on the suitability of your quality system and address opportunities for improvements.
The Quality Management System is more than a series of procedures. It also includes the evidence of how the procedures are being followed in the form of documents and other outputs. Auditors may request evidence of how outputs meet design inputs, or how requirements are documented, or how risks are assessed. These documents must be created following procedures, regulations, and standards.
We developed Compass®, a SaaS solution that supports compliant medical device product development, so that companies can always be audit-ready and reduce the setbacks associated with a Form 483 citation.
How Compass Supports Common Form 483 Citations
| | |
| --- | --- |
| 483 Citation | How Compass Can Help |
| Lack of adequate procedures | Compass guides medical device manufacturers with easy-to-use, off-the-shelf templates to automate the product development process supporting compliance with industry standards and regulations. Compass provides built-in enforcement of processes to allow for alignment with quality management processes. |
| Inadequate documentation | Compass enables medical device manufacturers to link, manage, and trace data items throughout the product development process while complying with Good Documentation Practices. By offering complete traceability across all functional areas, it provides a single point of truth so all actions are accounted for and auditable. |
| Inadequate risk management/analysis documentation | Compass offers off-the-shelf templates for Risk Management including Preliminary Hazard Analysis, Use Error Analysis, and Design Risk Analysis tables. Following guidance from ISO 14971, a risk management plan defines the project. The templates guide the users to identify potential hazards and follow a systematic process to identify failure modes through a FMEA process, and to identify harms through a Hazard Analysis, leading to mitigations and controls. A library provides access to a central list of harms and hazards across projects. All items are recorded and automatically traced, saving time and resources. |
| Not establishing an adequate design history file or not following the design plan while developing the product | Compass offers a single solution to author, approve, and archive Design History File (DHF) content. Documents can be exported to be included in the master DHF with a single click. A Design and Development Plan is integrated into each project, documenting the overall design plan and defining the project team. |
Take a Templated Approach to Compliance
If you have been issued a 483, are setting up your initial quality process, or are taking the opportunity to reexamine your quality processes, consider how a templated approach to compliance may be the right choice for you. A solution such as Compass provides a template-based, step-by-step approach to support compliance with 21 CFR Part 820.30, ISO 13485, ISO 14971, IEC 62366, and IEC 60812. When you utilize a template-based approach, you can save time and resources while being confident that you have the building blocks for a compliant system.
To learn more about Compass, visit: https://cognition.us/solutions/compass/
About Cognition Corporation
At Cognition, our goal is to provide medical device and pharmaceutical companies with collaborative solutions to the compliance problems they face every day, allowing the customer to focus on their products rather than the system used to create them. We know we are successful when our customers have seamlessly integrated a quality system, making day-to-day compliance effortless and freeing up resources to focus on product safety and efficacy.