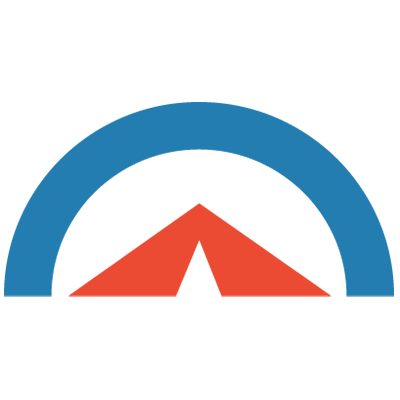 Why Come to NAVIGATE2019?
It's conference season again, which means only one thing: NAVIGATE2019 is upon us!
Cognition welcomes you to join us September 5-6 at the Marriott Long Wharf in Boston, Massachusetts for our annual user conference: two days of learning, networking, and fun. We're excited to be hosting this great event for our users again this year, and we hope you'll be here. If you're on the fence about coming, here are some important reasons to attend.
1. Network with top industry professionals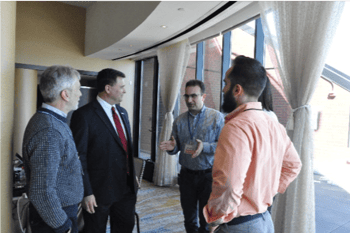 User conferences like NAVIGATE are helpful for attendees looking to expand their connections within life science industries. Whether you're networking with someone from a similar business or from a different area altogether, being able to establish these connections can have a lasting impact.
The product development activities your company undertakes don't exist in a bubble. Many other organizations are engaged in comparable work—especially when it comes to compliance. Seeing how others approach problems your teams are struggling with can help you strategize and implement improvements that can have tangible benefits over the long haul.
2. Learn how other organizations leverage the Cockpit® Platform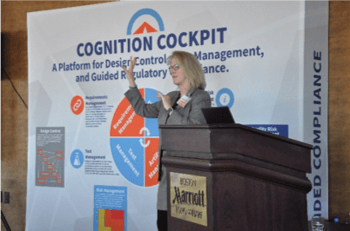 Apart from facilitating discussions about similar challenges and solutions, NAVIGATE provides its own unique networking benefit: meeting others who work with the Cockpit Platform. Each organization that uses Cockpit as part of its design control and risk management activities uses the platform differently. Based on varying needs, scale, and ability, no two organizations adopt and operate Cockpit in the same fashion.
This year's NAVIGATE conference features a number of talks and presentations to this end. Representatives of more than one medical device organization will be discussing how they integrate Cockpit with their Product Line Engineering efforts; likewise, a presentation by a team from Instrumentation Laboratory will explore dealing with cultural transition while adopting Cockpit. These are just a few of the talks that will shed light on how others utilize Cockpit, and they will be informative for all attendees.
3. Hear the latest from Cognition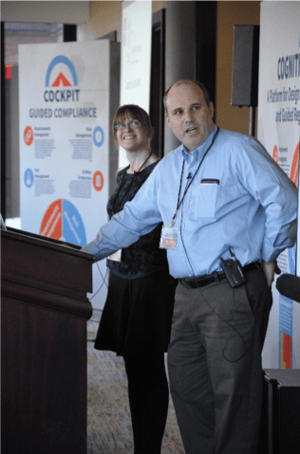 For those who attend NAVIGATE2019, there are also opportunities to interact with the teams at Cognition and learn about the latest happenings at the organization. For example, CEO David Cronin and CTO David Taylor will be presenting on the company's blueprints for the future. Additionally, there are organized sessions with members of Cognition's development and engineering teams.
This direct line of communication between Cockpit users and Cognition is valuable for everyone involved. We do our best to take feedback about our products and services from attendees and incorporate it into our ever-evolving plans. Likewise, Cognition is committed to making sure our users and customers are kept in the loop. Because of the nature of regulated industries, keeping the information flowing can only help all involved.
4. Experience a beautiful venue and city
Besides the fact that Boston is home to one of the largest medtech hubs in the country, there's another reason we host NAVIGATE there annually: it's a great city. Both historic and modern, it offers so much to us and our conference attendees. We recommend you take some time to get out and explore the city; Mr. Cronin will even be holding a walking tour at the end of the second day of the conference for anyone interested.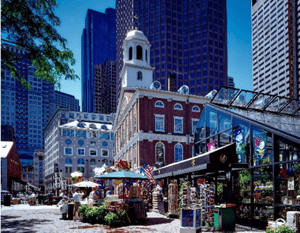 If you want to set off on your own from the Marriott Long Wharf, there's so much to do nearby. Boston's North End neighborhood boasts a number of historic sites, restaurants, and cultural happenings. Steps away from the conference venue is the bustling Faneuil Hall Marketplace, where you can grab a bite to eat and do a lot of shopping. For those looking to be a bit more adventurous, there are iconic Boston landmarks and sights to explore like Fenway Park, Boston Common, the New England Aquarium, and much more.
About Cognition Corporation
At Cognition, our goal is to provide medical device and pharmaceutical companies with collaborative solutions to the compliance problems they face every day, allowing the customer to focus on their products rather than the system used to create them. We know we are successful when our customers have seamlessly integrated a quality system, making day-to-day compliance effortless and freeing up resources to focus on product safety and efficacy.