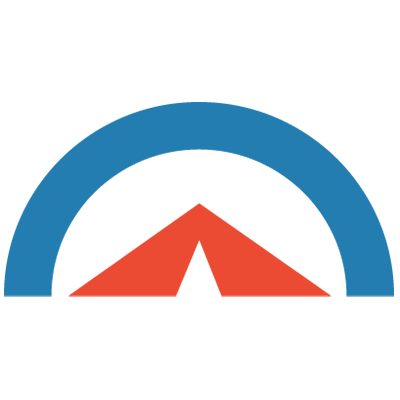 What's Slowing Your Life Science Organization's Growth?
As your life science organization advances and begins to expand its teams and portfolios, opportunities for productive, long-term growth present themselves. However, these opportunities aren't always realized to their fullest extent or are missed out on entirely. If you're struggling to grow your life science company, what could be slowing you down? To answer this question, there are four key areas you should take care of: process maturity, people, planning, and product portfolio management.
Process Maturity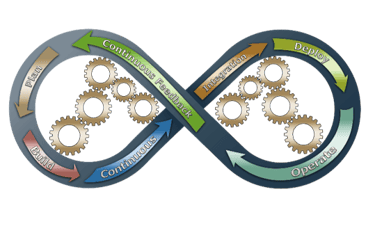 Process can get overlooked at many life science companies, but it's an absolutely vital component of your quality and compliance work for all your products throughout their life cycles—especially as your organization expands. Roles, responsibilities, and development work can be more flexible when teams are small; however, as you increase in size, more risks to product quality present themselves. To keep quality consistent and reduce risk, your processes need to evolve with your organizational changes.
There's a desire in many organizations to keep the "startup mindset" alive even as the business moves past that small-scale structure. While admirable, this ultimately clashes with needs for consistency and repeatability, which require processes. It's absolutely possible to foster the entrepreneurial spirit of a startup in your organization, but prioritizing that over evolution of processes can be detrimental to continual growth.
People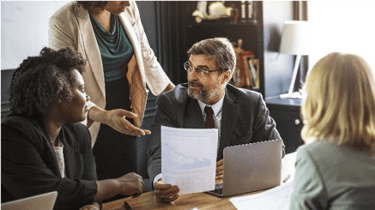 In the early days of a company, employees have to wear a lot of hats. This is naturally part of putting together a business: to get a minimum viable product to market and build the organization, you have to work with the limited teams and resources available to you. Once you're able to expand, then it's possible to bring in more people and streamline workloads.
Where many organizations get stuck is actually in distributing roles and responsibilities. Going back to that startup mindset, it anticipates employees cycling through a number of roles and teams. This can be a difficult cultural belief to dispose of. Ultimately, though, you need to prioritize quality.
When your team members are required to perform multiple different job functions, the likelihood of error increases. Among the factors that influence this increased risk are:
Lack of experience
Overwork
Confusion related to roles and responsibilities
Incomplete processes
These are not all the influencing factors that can impact product quality, but they are among the top concerns your life science organization should be looking at. The reality is that you can't ask everyone to do everything; when you do, it can have negative impacts on quality of your products, organization, processes, and overall culture. This concern is even reflected in FDA regulation; 21 CFR 211.25 requires adequate staffing, for example. Having qualified people in appropriate roles is necessary for both compliance and quality, and will help support your organization's growth long-term.
Planning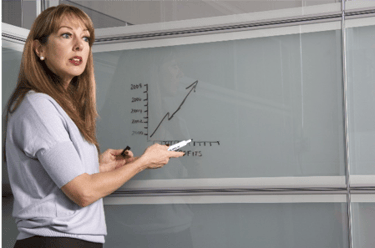 It sounds like a self-evident assertion, but if you don't work on an extended plan, your organization's growth is going to stall out. Many businesses struggle with strategic planning, usually overextending themselves and exposing weakness in their organizational structure. When not addressed, these weaknesses can negatively impact the business both in the short-term and for a long time to come.
Through strategic planning, these concerns can be forecasted, analyzed for risk, and controlled. This is not too dissimilar from how your development teams conduct their risk management work. In fact, thinking about it in that framework can be beneficial: a risk-based approach to planning could yield insights and strategies that foster greater levels of organizational growth.
Product Portfolio Management
To grow any business, you need to manage your product portfolios effectively. For smaller businesses looking to grow, this is especially important. Adequate management of product portfolios is necessary for determining how to: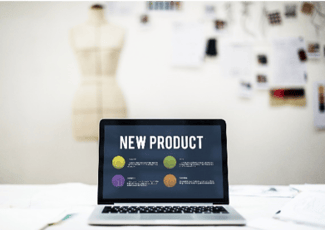 Allocate resources
Reduce waste (time, resources, personnel, etc.)
Measure market attractiveness
Prioritize products with higher market potential
Organizations with wider, more mature portfolios have greater opportunities to expand on existing products and services to generate more revenue and grow their business, but growing an organization through portfolio management is critical regardless of company size. A wider offering of products and services in various life science markets can reduce risks associated with market volatility. However, more diverse portfolios can limit growth. Finding a middle path is therefore crucial for optimizing your organization's growth in the long run.
Growing Pains in Life Sciences
When looking to expand and grow your life science organization, there are going to be a lot of bumps in the road. Ensuring the right people and processes are in place to support the growth and progression of your product lines is key. Your priorities should focus on quality and risk; safety and effectiveness of life science products can easily be impacted if organizational growth is not approached comprehensively. To foster success of your life science company and ensure it can continue to grow long-term, understanding and handling these growing pains is a constant challenge to overcome.
About Cognition Corporation
At Cognition, our goal is to provide medical device and pharmaceutical companies with collaborative solutions to the compliance problems they face every day, allowing the customer to focus on their products rather than the system used to create them. We know we are successful when our customers have seamlessly integrated a quality system, making day-to-day compliance effortless and freeing up resources to focus on product safety and efficacy.