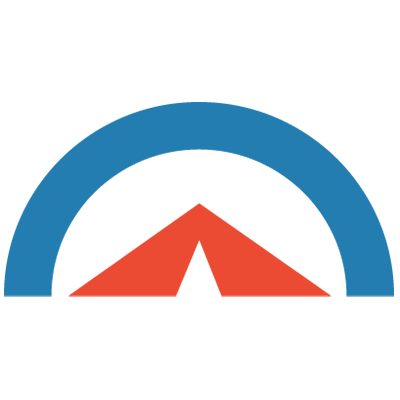 3 Quick Tips for Improving Compliance with Design Controls
A familiar issue to most life science organizations is compliance—making sure your products and services meet the regulatory requirements necessary for clearance to market. Especially for growing businesses, ensuring compliance with things like design controls can prove to be a real challenge. To improve your teams' efforts with design controls compliance, here are some quick tips to employ in your organization.
TIP 1: Refresh your team on all regulatory requirements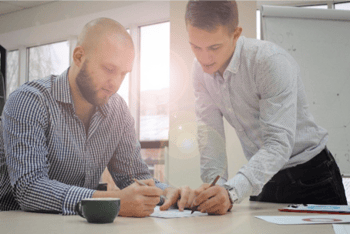 Improving your life science organization's design controls compliance necessitates a thorough understanding of all applicable regulatory requirements. There are also standards and guidance documents that you want your teams to understand. And, while compliance is more a responsibility of your regulatory affairs personnel, checking that all your teams have some knowledge of the requirements their work needs to satisfy can greatly benefit your overall development processes.
How your organization decides to conduct information sessions regarding regulatory requirements depends on your project timelines, abilities, and current needs. But, when holding these sessions, you want to consider touching on the following regulations, standards, and guidance documents:
TIP 2: Write and implement compliance-aligned SOPs
Standard operating procedures (SOPs) are the backbone of robust quality processes in life sciences. They provide clear steps and guidelines as part of assuring development work is completed according to your design and development plans. Making sure they are concise, clear, and easy enough to follow is tough, but necessary to establish and maintain consistent, high quality outputs of each procedure.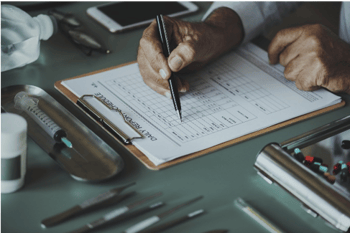 It might seem like creating SOPs lined up with regulatory requirements could further confuse and complicate already difficult and technical work your teams have to accomplish, but the inverse is often the case. Regulatory requirements can vary in how they are interpreted and incorporated, and asking teams to work within that variation on top of their existing tasks can lead to a number of issues in development. By instead establishing your organization's positions on the interpretation of the regulations and standards and building those into your SOPs, you avoid quality issues that could present themselves.
The other added benefit of compliance-aligned SOPs is that, from the start of each procedure, the defined steps your teams have to follow result in outputs and deliverables that can satisfy regulatory requirements. Rather than your regulatory affairs personnel having to manage development data into a compliance framework, that framework comes built-in, saving time and resources.
TIP 3: Establish a consistent design review program
Design reviews are such a vital part of the design controls process. They offer your teams a chance to look back on the progress you've made so far and identify:
What project timeline goals have been met

Possible gaps or issues in the product design

Areas for improvement

Needs for future development work
It's necessary, then, to make sure your design review program is thoroughly established, clear in its objectives, and regularly performed.
There are many common problems with design reviews that life science organizations run into, and these should be tackled head-on as you build out a robust program. In addition, your design review program should have clear guidelines, associated with regulations and standards, about who must be in attendance during a given review. Getting these decisions out of the way early on in the process makes for a smoother path toward design controls compliance.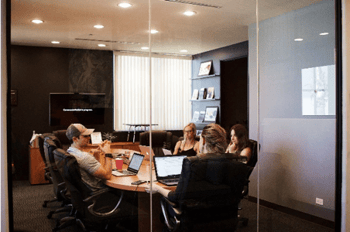 The biggest issue that your life science organization has to work out regarding design reviews is establishing milestones. Because regulations and standards are generally geared more toward what design reviews are comprised of rather than their frequency, each organization approaches this issue differently. Whether you initiate a design review based on project stage, product feature/system, or established timelines, identifying which of these works best for your teams is a learning experience.
The Importance of Improving Your Design Controls Compliance
Whether establishing a robust design review program, refreshing your teams on all regulatory requirements, or associating your SOPs with compliance goals and objectives, the approaches your life science organization takes in improving design controls compliance must be handled well. Otherwise, you risk lengthening time to market and potential rework or remediation headaches that negatively impact your business. While these are just a few tips out there for improving design controls compliance, contemplate them when evaluating your current needs and abilities.
About Cognition Corporation
At Cognition, our goal is to provide medical device and pharmaceutical companies with collaborative solutions to the compliance problems they face every day, allowing the customer to focus on their products rather than the system used to create them. We know we are successful when our customers have seamlessly integrated a quality system, making day-to-day compliance effortless and freeing up resources to focus on product safety and efficacy.