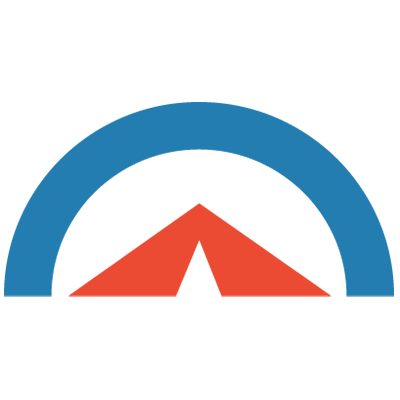 4 Ways to Improve Your Life Science Product Development in 2019
So, your life science organization has made a resolution to improve your product development activities in the new year. Now what? Many factors need to be taken into account, and stakeholders from all facets of development need to be involved. Determining how to meet your organization's directives while finding solutions that optimize your current capacities and resources can therefore be difficult. If you find yourself stuck trying to improve your organization's product development in the coming year, there are a handful of approaches that can help.
1. Review the current product design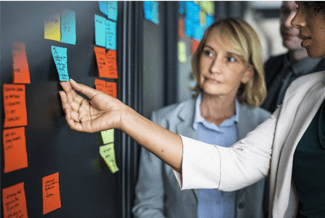 Leveraging a new calendar year to review your product design can be beneficial. Doing so allows you to look back at a predefined period of time and review your development teams' progress. If there were established goals from the prior year, you can compare progress made against those to determine how project timelines are maturing. With this information generated, identifying new goals and actionable steps becomes easier.
Figuring out what to review can be difficult, however. While it might be tempting to look at the whole product design, this might not be feasible, especially with more mature projects. Instead, you might want to do design reviews based on:
Design features/stages built in the prior year
Known areas of concern
Features related to given product life cycle stages
Risk-related design activities
Whatever approach you take for this new year review should be achievable based on your current capacities and resources. Determining that is not the easiest task, but it's necessary in order to optimize effort while minimizing burden. Long, drawn-out reviews can force delays in project timelines, so adequate planning and preparation are key.
2. Update your team on applicable standards and regulations
FDA and other regulatory bodies are constantly updating regulation and their positions on product safety and effectiveness, and it's important to be well-informed on any changes. While your regulatory affairs personnel systematically monitor activity from regulatory bodies, the new year provides an opportunity for more defined compliance updates.
When enacting these updates, keep the rest of your development in mind. Often, working groups within your larger team—design, risk management, quality, regulatory, etc.—stay in their own silos; this can sometimes force design issues in later stages. While it is important to let your individual groups focus on their discipline, arming them with regulatory knowledge can bolster their work.
Therefore, consider running compliance updates jointly in the new year. Collaborative regulatory updates allow you to align your team's design principles, as well as communicate your product's compliance needs. These updates also offer a forum for personnel less familiar with applicable regulations and standards to obtain more information about them. This can promote a greater understanding of the organization's compliance imperatives throughout your team.
3. Analyze and evaluate your development processes
Finding time to analyze and evaluate current development processes can be difficult. However, it's necessary, especially since ISO 13485:2016 and other quality management system regulations encourage continuous process improvement.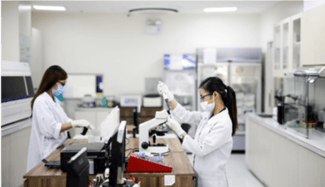 When evaluating your processes, you want to identify what your efficiencies are, as well as potential areas for improvement. To determine these, think about asking the following questions:
What are we doing well?
What could we improve?
What can we do moving forward?
For any efficiency you identify, your goal should be to continue supporting it and augmenting it when possible. This could entail anything from providing training refreshers to incentivizing greater levels of development progress, or even just giving your teams more managerial distance to do their work.
Likewise, investing in solutions for improvements should be prioritized. Sometimes this may involve greater levels of training, hiring additional personnel, or entirely retooling processes altogether. Resolving serious issues and critical gaps is important, so making the necessary investments is worthwhile. However, keep in mind that time and resources used in addressing improvement areas can and should be optimized to minimize cost and burden while maximizing outcome.
Remember that there is always room across your processes for improvement, regardless of when you conduct evaluations. Efficient processes aligned with regulatory requirements assist your teams in boosting their compliance efforts. Plus, organization-wide concerns—cost, time to market, etc.—are easier to meet.
4. Adopt compliance software tools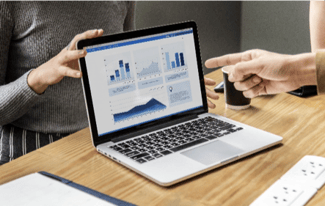 A robust compliance software tool can allow you to manage all these other ways to improve your life science product development in the new year. Whether it's gathering data and responsible personnel for design reviews, updating your product's regulatory requirements in a shared environment, or providing both out-of-box and configurable ways of restructuring your workflows, the right tool can make all the difference.
Improving your processes is not an easy task. Compliance software can help, as can process evaluation, regulatory requirements updates, and design reviews, but there's no singular solution that can act as a cure-all. Instead, mix and match your approaches and initiatives, and do this in an iterative fashion. Long-term improvement is more gradual than it is immediate, and quick fixes don't always help. But, with some effort, you can find what works for your organization and bolster your development activities for years to come.
About Cognition Corporation
At Cognition, our goal is to provide medical device and pharmaceutical companies with collaborative solutions to the compliance problems they face every day, allowing the customer to focus on their products rather than the system used to create them. We know we are successful when our customers have seamlessly integrated a quality system, making day-to-day compliance effortless and freeing up resources to focus on product safety and efficacy.