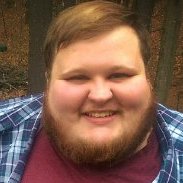 FDA Pulse Check: January 2019
While this was a slower month than usual due to the government shutdown, FDA has still been active. Here are a few important updates from January 2019 your life science organization may want to keep up with.
The Safety and Performance 510(k) Pathway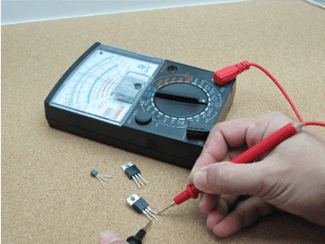 In November 2018, FDA Commissioner Scott Gottlieb and CDRH Director Jeff Shuren released a joint statement discussing the agency's latest steps in modernizing the 510(k) premarket submission program. In considering the rapid advances in technology and changes in safety and performance criteria, FDA began a new initiative to bring the 510(k) program up to speed. Now, they have gone a step further by publishing a final guidance document that establishes a new pathway: the Safety and Performance Based 510(k).
This new 510(k) option expands the options available for medical device manufacturers submitting their products for premarket review. Its newly established framework allows submission through the Safety and Performance pathway under the following conditions:
An eligible predicate device is cited in the submission
Indication(s) for use/technological characteristics do not raise different safety and effectiveness concerns
Performance criteria are aligned with one or more legally marketed devices (of the same type)
The device meets all performance criteria identified by FDA
FDA considers the devices submitted under Safety and Performance as "well understood," which is what makes the potential of this program significant. Leveraging performance criteria recognized by FDA to demonstrate safety and effectiveness in comparison to legally marketed devices, burden is reduced for both reviewers and manufacturers. As long as different safety and effectiveness concerns don't arise in the review process, submitters can experience less regulatory burden than other 510(k) pathways.
Updates on the Digital Health Software Precertification Pilot Program
In our FDA Pulse Check: December 2018 blog post, we briefly touched on early announcements from FDA related to their digital health programs. One of the initiatives they discussed in a press release that month was their Digital Health Precertification (Pre-Cert) Pilot Program. Meant to streamline and modernize approval pathways for Software as a Medical Device (SaMD), the program has been updated to align with the agency's goals in the coming year. These updates impact the Pre-Cert program's Test Plan, regulatory framework, and version 1.0 of its Working Model.
The Pre-Cert 2019 Test Plan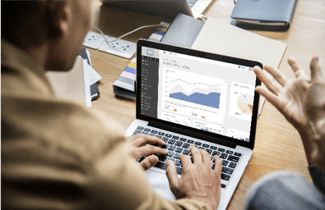 The Test Plan document details the scope of this aspect of the Pre-Cert pilot, along with how the agency plans to approach testing the Working Model. FDA expects to do both retrospective and prospective tests of two key aspects of Pre-Cert reviews: Excellence Appraisal and Streamlined Review (the criteria for these are laid out in the Working Model). Using both internal data and mock trials with current premarket submissions, the agency plans to test and refine their criteria and other possible gaps in the pilot program.
Regulatory Framework
FDA intends to implement the Pre-Cert program under the De Novo pathway to start. Details for how this will work are laid out in the newly released regulatory framework document. Many SaMD products go through the De Novo pathway already, which makes this move unsurprising. By starting here, FDA hopes to evaluate how the Pre-Cert program can adopt a regulatory model that offers dynamic, comprehensive regulatory oversight. Regulators are also hoping to see that SaMD manufacturers:
Demonstrate a robust culture of quality and organizational excellence
Commit to monitoring real-world performance
Ensure (via an evidence-based approach) their SaMDs are safe and effective
From this starting point, FDA then lays out in its regulatory framework for the Pre-Cert how they address 510(k) submissions, classification, and device modifications. Regulators use data gathered from this approach to evaluate the pilot's performance and effectiveness in premarket reviews.
Updates to the Working Model
The Working Model for the Pre-Cert program is still in version 1.0, but it's been around since April of 2018. All of the latest updates to the Model, published in January 2019, expand and revise information that manufacturers looking to submit under the pilot should know. While most of the revisions to the Working Model are minor, some are worth calling out.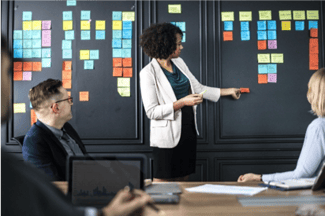 For example, the new document clarifies FDA's responsibility for all Excellence Appraisals during 2019 program testing. They anticipate collecting real-world data throughout 2019 on the impact of the appraisal process in relation to its ease and effectiveness. Likewise, the Working Model's most recent updates include a proposed list of review elements they believe empower streamlined reviews. These elements incorporate everything from hazard analysis and instructions for use to information related to software architecture and any clinical algorithms.
With all of these updates to the program, FDA is now poised to drive the Pre-Cert pilot into higher gear in 2019. There will be plenty of growing pains, but the agency appears to be trying to position itself as future-forward. As the pace of technology continues to speed up and more SaMDs appear in the marketplace, programs like these are crucial for regulators to maintain flexibility and responsiveness in the years to come.
About Nick Schofield
Nick Schofield is a content creator for Cognition Corporation. A graduate of the University of Massachusetts Lowell, he has written for newspapers, the IT industry, and cybersecurity firms. In his spare time, he is writing, hanging out with his girlfriend and his cats, or geeking out over craft beer. He can be reached at nick.schofield@cognition.us.