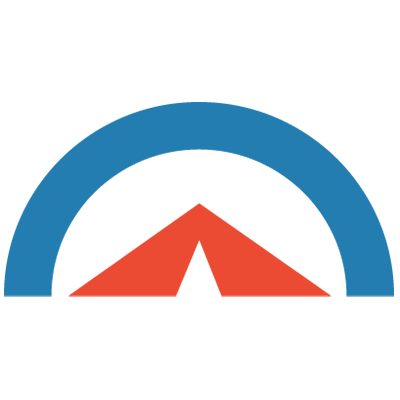 Why Take the Compliance-First Approach in Life Science Product Development?
Compliance from the start—why make it a priority in life science product development?
That question is a loaded one, and answers vary depending on who you ask. Compliance-first takes many forms, and each organization sees a different advantage from it. However, there are a number of key benefits the compliance-first approach can offer your organization that are fairly common across the industry. Getting a sense of what those gains look like can help you work toward transforming your product development activities.
Prioritizing development work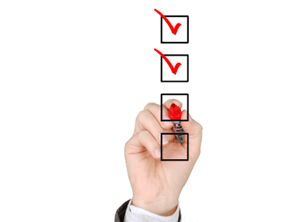 The product development process in life science industries is not a straight line from conception to commercialization. In reality, it's a bundle of activities happening together throughout the project timeline. Knowing what work to identify as essential to premarket submission and clearance to market can get jumbled up in all of the noise.
By taking a compliance-first approach, you aim all your development activities around a single objective. While the bundle of activities is still there, it all has a unifying focus.
Opportunities to streamline development activities
The singular focus a compliance-first approach can bring comes with opportunities to optimize and streamline your development activities as well. For example, you can adjust standard operating procedures (SOPs) to adhere to regulatory requirements better. Likewise, superfluous activities can be identified and eliminated out of the process to cut down on waste.
SOPs have compliance-ready outputs
Streamlining an SOP to more tightly line up with regulatory requirements is one great benefit of a compliance-first approach, but there are many more. In particular, this alignment can produce deliverables ready for submission and review by regulatory bodies. Rather than having to massage project data into compliance-ready documents, the SOPs produce those documents as a natural output, saving time and resources.
Earlier integration of risk management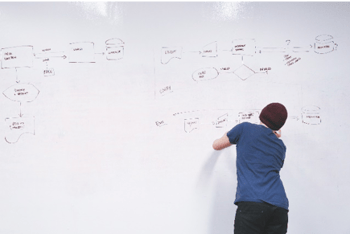 Risk management is an essential part of the development process in life science industries, both for product quality and compliance. Regulatory bodies like FDA and standards organization have codified risk analysis as integral for product clearance to market. Therefore, your teams need to make sure that work is done thoroughly. Often, though, risk management gets left until later on in project timelines. This can be detrimental to time to market if fundamental flaws in your product requirements are identified later in the process as a result.
With a compliance-first approach, it's easier to integrate risk management activities into the development process earlier, and compliance-ready processes can be focused on moving outputs into the risk analysis process. In combination with a robust design and development plan, this adjustment and integration of risk management can be transformative long-term.
Promoting "inherent safety by design"
Chief among the concerns of regulatory bodies like FDA is "inherent safety by design." They want to see that as much risk has been designed out of your product as possible. Infusing this concern into your activities, especially with the earlier integration of risk management, can promote a more unified vision of your product with your development teams and provide a communicable goal for your end product.
Mitigating the possibility of postmarket remediation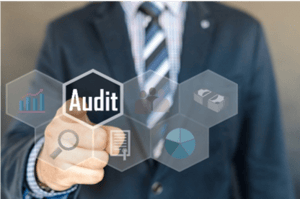 Along with inherent safety by design and earlier integration of risk management with a compliance-first approach comes a possible reduction in remediation woes. Issues in the product design along with hazards, hazardous situations, and harms that could be caused by the product to users and patients are addressed long before the product is cleared for marketing. Potential flaws in the design of your product or how it is used are exposed, analyzed, and controlled long before users ever get their hands on it.
Likewise, a compliance-first approach ensures that your design and development activities are less prone to inspectional observations, FDA Form 483s, and warning letters. With a significant amount of Design Controls citations given out in FY2017, FDA has made it clear they are staying on top of premarket activities in life science industries. Having compliance-ready processes and deliverables available for audits and inspections shows that your organization understands and works toward compliance every day.
About Cognition Corporation
At Cognition, our goal is to provide medical device and pharmaceutical companies with collaborative solutions to the compliance problems they face every day, allowing the customer to focus on their products rather than the system used to create them. We know we are successful when our customers have seamlessly integrated a quality system, making day-to-day compliance effortless and freeing up resources to focus on product safety and efficacy.