Welcoming Summer Intern Isaac Macrae
Cognition is excited to welcome Isaac Macrae to our Summer Internship Program. Each year, we accept a handful of students looking for real world experience in the sales, marketing, engineering, or development worlds. In total for summer 2017, we have invited three interns into the program, all landing in the development department.
Isaac Macrae
What is your position?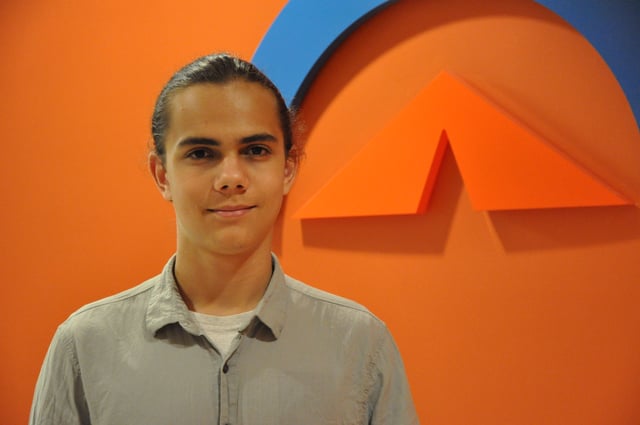 I am a Quality Assurance Intern.
What are your job responsibilities?
To run tests on the latest versions of the Cockpit Platform while searching for bugs and writing reports on any issues discovered.
How did you hear about Cognition?
A good friend of mine, Jeff Taylor-Chang (son of Cognition's VP of Software Development), recommended me for the position. From there we started the interview process and began work immediately.
What attracted you to the position/company?
It's a good opportunity to get experience in a real work environment; I enjoy working on products that our clients need and giving input to the product. I am also majoring in biomedical engineering so having connections in the biotech worlds is a plus.
What were you doing before joining Cognition?
I was a high school student. I graduated, hilariously, the day before starting here!
Where are you going to college?
I got accepted to Cornell University and I will be an incoming freshman in the fall of 2017.
Do you have any prior experience with positions like yours?
I have no prior experience in this field—I am fresh off the boat, so to speak. I have some programming knowledge from high school, but that is it.
What do you plan to do during your time here at Cognition?
Work, get experience, and do lots of testing. In general, I hope to get used to the "adult" world and having more rigorous responsibilities at an actual job like this. The knowledge here is very Cockpit-specific, but learning how to get used to a program and building problem solving skills on how to address a brand-new product seems incredibly valuable.
Where do you live?
I currently live in Bolton, MA. I will be moving to Ithaca, NY for school in the fall.
What do you plan to do when you graduate?
Currently I am thinking of doing biomedical research, either at an academic level at a university or some company where corporate research is an option.
What do you do for fun/can you tell me something interesting about yourself?
I love to run. I've done two styles of martial arts—Krav Maga and Baguazhang—for about four years. I sculpt, and I have two large fluffy dogs: one is a Great Pyrenees, the other is an Australian Shepherd/Pyrenees cross.
Want to learn more about Cognition? Visit our new site, http://www.cognition.us, or download our Cockpit Overview Slideset below!

Learn more about our internship program or request a demonstration of Cockpit by calling David Cronin: 508.245.2142 or schedule an appointment here or email the sales team: [email protected]
Be sure to follow us on social media!