Verification & Validation: A Necessary Activity
Verification and Validation (V&V) is a necessary step in every type of product development. Verification is a process of evaluating the development lifecycle to check if a team is on the right track of creating the final product. Validation is the process of evaluating the final product to check whether the software meets the business needs. Are we making the right product and did we make the right product = V&V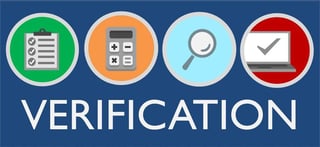 Some customers coming to Cognition are confused by the guidelines surrounding V&V work, or they say it was too difficult or time-consuming back when they started a particular project because of the methods or tools (or lack thereof) they had. They show us their 483 citations or are in need of heavy remediation, situations they could have avoided if validation was addressed from the start. Those situations can be really expensive. "Remediation costs represent 0.4 to 0.7 percent of annual sales" in medical devices, according to McKinsey & Company. With their estimate of annual sales of $380 billion, that adds up to $1.5-2.6 billion a year across the medical device industry.

Good, efficient V&V work can be easier if the project is built well: not the product itself, but the structure of data collected about the product. A myriad of elements are involved. Is everything correctly traced? Is there an ongoing effort to produce clean, valid data? Is the company actually pulling together the elements to assemble a cohesive package, or are they setting themselves up for failure? Kunal Punjabi, a software expert from MindTheProduct, states that: "Ideally, building and validating the product should go hand-in-hand and be an iterative process, with some amount of validated learning along the way (or at the very least, with every iteration you make)."

Overall, V&V work is not easy and many workers do not enjoy doing it, but it is a necessity to achieve FDA approval.
How Cognition Can Help
Download Part 5 of our Design Controls Series, Verification & Validation to learn more about how Cognition can help you with your V&V efforts.