GAMP® 5 and why it's Relevant
Let's take a look at GAMP® 5.
GAMP® 5: A Risk-Based Approach to Compliant GxP Computerized Systems is an industry standard for automated manufacturing developed and published by the International Society for Pharmaceutical Engineering (ISPE). Its description states: "GAMP® 5 provides pragmatic and practical industry guidance to achieve compliant computerized systems fit for intended use in an efficient and effective manner." In short, it suggests a framework for a risk-based approach to validation on a computerized system.

"[R]ecent…regulatory and industry developments focus attention on patient safety, product quality, and data integrity. This is a key driver for GAMP 5," says ISPE in their 2008 GAMP 4 to GAMP 5 Summary. It does this by addressing compliance through the filters of risk, novelty, and complexity. The common questions of determining who does risk analysis and how they do it for computerized systems can be based on these standards as suggested by GAMP 5.
Following these guidelines drives companies to build better practices within the pharmaceutical, medical device, and combination device industries. GAMP 5 focuses on a risk-based approach to quality assurance standards, but it does not give explicit direction on how to accomplish risk assessment goals for computerized systems. How does a company validate their computer systems? How do they maintain them once they have validated? How do they create appropriate testing protocols? How do they maintain Part 11 compliance, or any other standard?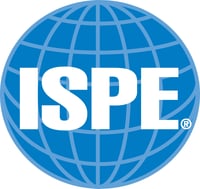 All of these questions are important for risk management and compliance. If companies get to a point where they don't know what to do next, thepublication's suggestions might point them in the right direction. Any company dealing with validation should keep a copy of the most recent GAMP publication handy. But companies are ultimately on their own to develop their standard operating procedures. Other tools can help integrate the guidance from GAMP 5 and other standards into a cohesive validation procedure.
How Cognition Can Help
Download our Validation Kit Case Study to learn how a large, Minneapolis-based medical device company used the Cockpit Validation Kit to help achieve organizational validation.