Biomanufacturing Summit 2017: Developing Your Company's Next Breakthrough
Communication and networking are crucial for success in any field, and the biotech industry is no exception. The 2017 Biomanufacturing Summit, hosted by the Biomanufacturing Science and Technology Consortium (BSTC), Massachusetts BioManufacturing Center (MBMC) and UMass Lowell, is an opportunity for people in the biomanufacturing field to collaborate. The goal of the summit is to get professionals and leaders of the biotech industry to meet and discuss both current challenges in the field, and the best ways to develop breakthrough technology.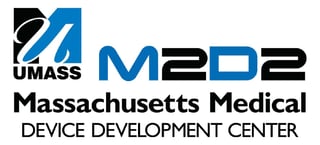 Jack Prior, Senior Director of Manufacturing Science and Technology at Sanofi, and John Pieracci, Director of Technology Development at Biogen, are the chairmen of the event, which will take place at the UMass Club on Beacon Street in Boston from May 22nd through May 26th. The event will also feature over twenty guest speakers from prominent biopharmaceutical manufacturers and technology providers, such as Biogen Idec, Genzyme, Pfizer, Momenta, Millipore, BMS, GE, and SAFC.
An event like this can be a difference-maker for pharmaceutical and medical companies; this is an opportunity to not only build professional relationships, but also to learn about best practices to overcome current challenges companies are facing.
The first two days will center on the theme "Beyond Monoclonal Antibodies," focusing on both recent advances and current challenges that have risen in that area. Other topics for discussion at the summit include:
Emerging Technology and New Therapeutics
Regulatory Sciences and Standardization
Industry Practices and New Trends in PAT, QbD, Quality Metrics, and Process Validation
Integrated Continuous Manufacturing
Systems, Synthetic Biology in Biomanufacturing
Cognition is excited to announce that we will be a sponsor of this summit event. We've supported many events and facilities in the past, such as Evening of Hope and UMass Lowell's M2D2 labs, in hopes of empowering innovation and industry development. Collaboration and innovation are the cornerstones for making advances in medical technology, and we are proud to partner with esteemed institutions who share our vision of strengthening the biotech community.
About Sean Berube
UML Intern from March 2017-May 2017