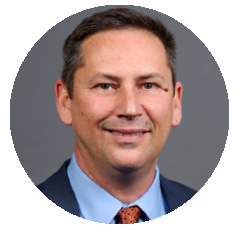 5 Takeaways from the 2019 INCOSE Healthcare Conference
After participating in and sponsoring the INCOSE Healthcare Working Group's 5th Annual Systems Engineering (SE) in Healthcare Conference, we wanted to take some time on our blog to reflect on our experience, as well as share some of the things we learned.
Conference Overview
The 2019 SE in Healthcare Conference provided comprehensive topical value, regardless of the challenges attendees were hoping to solve, by offering five distinct tracks. These included:
Agile Methods

SE Skills and Tools

Healthcare Delivery

Cybersecurity

Model-Based Systems Engineering (MBSE)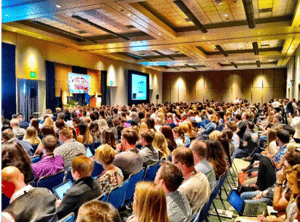 The two-day conference featured two keynote speakers: Gary Strong, a retired CT and PET Engineering GM at General Electric, and Kathleen L. Frisbee, Executive Director of Connected Health at the Veterans Health Administration. After these keynotes, sessions broke out relative to each track/topic. The first day of the conference focused on cybersecurity and SE skills; the second was directed more toward MBSE, Agile methods, and healthcare delivery.
Between each session, breaks allowed attendees as much time as possible to network with other industry professionals. During these breaks, we talked with existing clients and engaged with potential new prospects who may work with us in the future.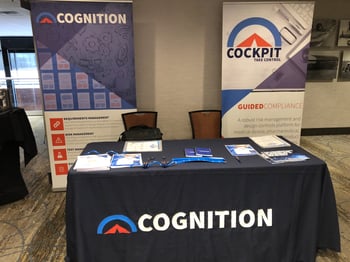 Additionally, we met with our other vendor colleagues. JAMA Software, for example, sponsored the "Happy Hour" for additional networking before the banquet on day one. Catching up with folks from these vendors gave us the chance to see what other solution providers have been experiencing lately. There were likewise opportunities to meet past sponsors and new vendors. The design and product development firm bb7 gave away small bottles of their awesome homemade hot sauce, and new vendors to the conference like Capella and Perforce were welcome additions.
Five Key Takeaways
While the 5th Annual SE in Healthcare Conference had much to offer, we found that there were five major takeaways that were most important. From the need for greater leadership and skill development to securing buy-in from external stakeholders, these takeaways represent what we feel are the biggest challenges facing life science organizations right now when it comes to SE.
1. Greater SE leadership is needed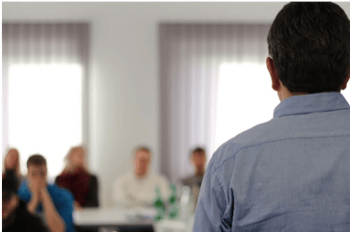 Mr. Strong's keynote summarized the role SE can play in both leading life science product development and cutting through ambiguity and chaos that would otherwise plague development teams. He talked about the need for more robust leadership in SE to overcome these issues, and we couldn't agree more. Cognition sees the SE role as a core part of own success, as our platform brings greater visibility and collaboration together with core engineering assets in a compliant manner. The same benefits we get from a well-led SE program can be realized by life science organizations of all sizes.
2. Technology is rapidly changing the life sciences market
Dr. Frisbee's keynote on day two offered perspectives into how distributive technology will lead advancements with patient-centered development models. As more innovative remote care systems are realized, the shift from hospital or doctor's office to the home (or other use environments) is rapidly occurring. Life science organizations need to be aware of these technological changes, how they impact current products and services, and how to approach future development as a result.
3. Scaling growth while maintaining design controls can be challenging
Cognition sponsored a talk by Bryan Simmons of Medela, LLC about the challenges of scale in medical device development. Affectionately subtitled "The Care and Feeding of Design Controls," Mr. Simmons' talk touched on how a multitude of factors impact an organization's ability to produce and market medical device products. By recognizing these factors and applying simple principles and SE methods, Mr. Simmons explored the opportunities organizations have for fostering greater long-term growth.
It was an insightful talk, and we're proud to have sponsored the discussion. Design controls are a core feature of Cognition's products and services, and our clients gain value by effectively managing them. We understand the challenges of organizational growth and how that affects compliance. Mr. Simmons' talk demonstrated something we firmly believe in—how to improve product development so that long-term growth can be supported while maintaining quality and compliance throughout.
4. There's no "silver bullet" for solving common development challenges
In our conversations with some conference attendees, a few seemed to be intent on finding a "silver bullet" for their SE, compliance, and product development challenges. In reality, no such solution exists; with so many internal and external variables, SE needs to find the balance between all stakeholders and departments to get quality projects delivered. Tools like our Cockpit Platform offer support in those aims, but are not the ultimate solutions.
5. Getting internal stakeholders on board is key to implementing robust SE programs
While the topics and speakers explored systems engineering thinking for faster development methods, analysis techniques, modeling, risk management, cyber security, tools, and early-phase approaches, it was clear through conversation that getting more internal buy-in from the top down, especially in smaller life science companies, is a clear challenge going forward. Integrating what's gleaned from these types of conferences into an organization is another story once back in the office. While there is no clear-cut method for solving this problem, being able to identify it early on can help your SE teams work toward resolution.
Why We Attend These Conferences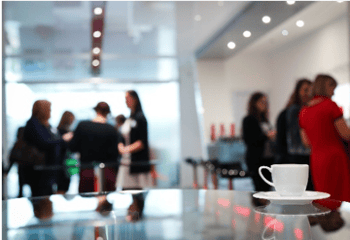 Conferences like these are important for us to attend, as they facilitate us keeping up with the latest issues and concerns in life science industries. In addition, they give us a chance to reconnect with customers, chat with new prospects, and network with knowledgeable industry professionals. We also get to connect with other vendor colleagues. All of this helps us continue to evolve and grow our products and services, as well as establish and cement long-term relationships across the industry.
About Larry Nicholson
Larry Nicholson is an experienced life sciences professional at Cognition Corporation. He has been supporting organizations in their efforts to balance their R&D life cycles, streamline business processes, and achieve regulatory compliance for over 12 years. Larry focuses on providing guided compliance solutions that help product development teams overcome common risk management and design control challenges.