Cognition is excited to welcome Cyrus Dastangoo to our Summer Internship Program. Each year, we accept a handful of students looking for real world experience in the sales, marketing, engineering, or development worlds. In total for summer 2017, we have invited three interns into the program, all landing in the development department.
Cyrus Dastangoo
What is your position?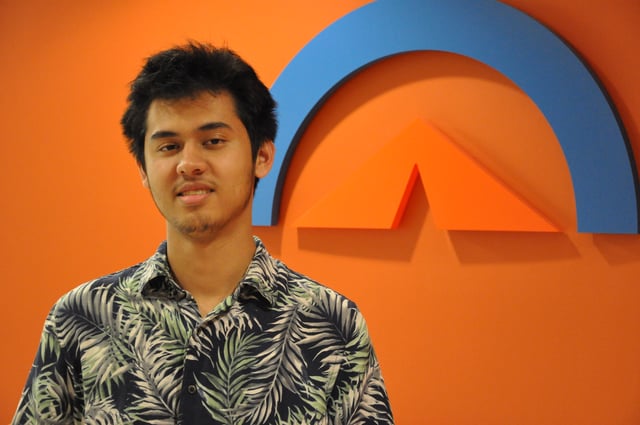 I am returning as a Software Development Intern.
What are your job responsibilities?
Working on automated tests. I work mostly with Eric Sullivan, Cognition's Automated Testing Developer, to help test and develop scripts to improve testing. I also do some coding when necessary.
How did you hear about Cognition?
Insider trading. No, my mother is Carol Dastangoo, head of Human Resources at Cognition and this is my third year working here as an intern.
What attracted you to the position/company?
This is my first real development position. I worked here last summer in Quality Assurance under Santhi Kalathur. I enjoyed working at Cognition a lot and wanted to move up in difficulty with what I did here, which is why I went from interning in QA to a development role.
Where did you go to school/what for?
I am currently attending UMass Amherst, going into my junior year. I am double majoring in both computer science and math.
Do you have any prior experience with positions like yours?
Other than my time at Cognition last year, no.
What do you plan to do during your time here at Cognition?
This will be my first real development-style position. I will be trying to learn how things are put together in an environment such as this. What kind of skills are needed in a "real" job? I want to learn about Agile processes and have been participating in the Scrum and sprint planning meetings to see how everything gets tied together and planned. On a more specific level, I am growing my knowledge of XML and C#.
Where do you live?
During the summer, I live with my family in the greater Boston area. During the school year, I live in Amherst, MA. After college, who knows!
What do you plan to do when you graduate?
There is a program at UMass where if you have a certain GPA, you can go for a master's degree without reapplying. Basically, that means I would be accepted without having to go through the whole rigmarole people would normally be required to do to get into a program such as that. If not that, my eyes are set on New York or Boston to get some kind of a development job.
What do you do for fun/can you tell me something interesting about yourself?
I used to play the saxophone and piano a lot. I also love basketball, playing pickup with friends.
Want to learn more about Cognition? Visit our new site, http://www.cognition.us, or download our Cockpit Overview Slideset below!

Learn more about our internship program or request a demonstration of Cockpit by calling David Cronin: 508.245.2142 or schedule an appointment here or email the sales team: [email protected]
Be sure to follow us on social media!