The Cockpit Crew is excited to welcome two new folks to the development team this summer 2017. It is always vital to continue increasing our resources as we grow as a company.
Ryan Hart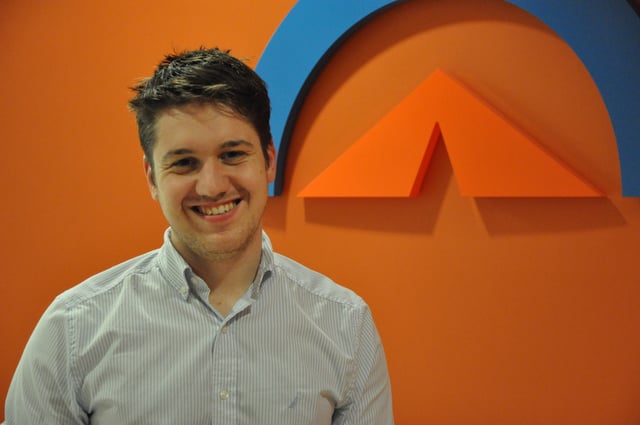 What is your position?
I am a Software Developer.
What are your job responsibilities?
Currently, I am developing a test engine for the front end of the Cockpit Platform.
How did you hear about Cognition?
I'm friends with a Technical Support Engineer here at Cognition. The rest is history.
What attracted you to the position/company?
I really liked the people, I really liked the company, and the atmosphere is amazing; it was not a bad choice.
What were you doing before joining Cognition?
I was doing what I went to school for: electrical engineering. I was designing boards for a robotic gripper for Empire Robotics, Inc.
Where did you go to school/what for?
I attended and graduated from UMass Lowell with a bachelor of science in electrical engineering.
Do you have any prior experience with positions like yours?
I have been building websites for years and writing software since high school. It is a genuine passion of mine.
What do you plan to do during your time here at Cognition?
It's a bit basic, but I want to grow as an individual and as a software developer. I want to gain as much experience as possible to enable me to do more fun personal projects.
Where do you live?
Lowell, MA for the time being. I will be moving to somewhere—not Lowell—hopefully soon, but I don't know where yet.
What do you do for fun/can you tell me something interesting about yourself?
I love playing Frisbee for fun, hanging with friends, woodworking, skydiving, and writing software. Most recently I wrote some drivers for a friend's 3D printer so it could print electrical components. I have dreamed about going to clown school for the first 15 years of my life; hilariously, my dreams were never realized. Now I dream about opening a shark diving operation in Puerto Rico.
Want to learn more about Cognition? Visit our new site, http://www.cognition.us, or download our Cockpit Overview Slideset below!

Learn more about career opportunities at Cognition or to request a demonstration of Cockpit, call David Cronin: 508.245.2142 or schedule an appointment here (https://www.timetrade.com/book/JXG5C) or email the sales team ([email protected])
Be sure to follow us on social media!