The Cockpit Crew is excited to welcome two new folks to the development team this summer 2017. It is always vital to continue increasing our resources as we grow as a company.
Ed Hall
What is your position?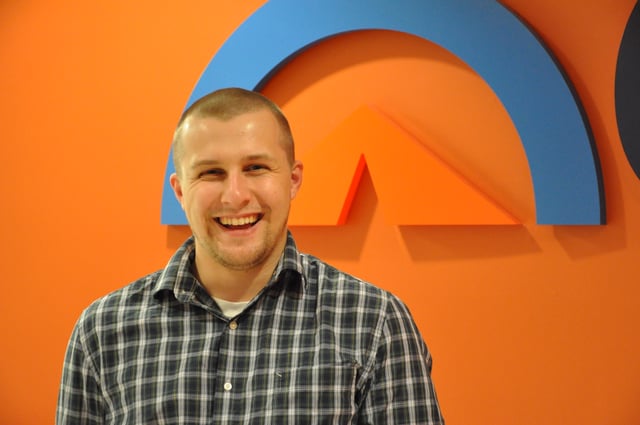 I am a Software Developer here at Cognition.
What are your job responsibilities?
I work with the configuration development team. We are responsible for updating configurations for clients and for Cockpit in general.
How did you hear about Cognition?
I was browsing indeed.com and found the listing.
What attracted you to the position/company?
I thought it was right what I was looking for; it was exactly what I wanted to do. Cognition seemed small and nice, a good place to start a career rather than at a large company where you just blend in and you don't know half the people there.
Where did you go to school/what for?
At Bridgewater State University, I achieved a bachelor of science in computer science in May 2017.
Do you have any prior experience with positions like yours?
No, this is my first job right out of college. I had an internship in more of an IT field, but no real-world development experience prior to this.
What do you plan to do during your time here at Cognition?
I'm hoping to learn how an actual development team functions on a day-to-day basis. I want to see how the team works with Agile and how to solve issues as part of a team. I really want to work on software that will actually help customers, and be part of the team which makes the customers' lives easier.
What are your career goals?
I am just starting my career and I truly hope I will be able to do something that can really help someone. It can be any way possible; even if it's just making someone's life a little easier, that would make me happy.
Where do you live?
Currently, I live on the South Shore in Bridgewater, MA.
What do you do for fun/can you tell me something interesting about yourself?
I am a huge Star Wars fan. I have read 70-80 of the books. For fun, I like to watch sports, play video games, hang with friends, play Frisbee, and go to the beach. My favorite video game, right now at least, is Overwatch. My favorite ever, definitely Witcher 3.
Want to learn more about Cognition? Visit our new site, http://www.cognition.us, or download our Cockpit Overview Slideset below!

Learn more about career opportunities at Cognition or to request a demonstration of Cockpit, call David Cronin: 508.245.2142 or schedule an appointment here or email the sales team: [email protected]
Be sure to follow us on social media!