We are happy to welcome Chase Lessard to the Cockpit Crew this Summer. He is joining our Application Engineering team and will be helping focus on growing our resources so we can continue to expand our client base.
Chase Lessard
What is your position?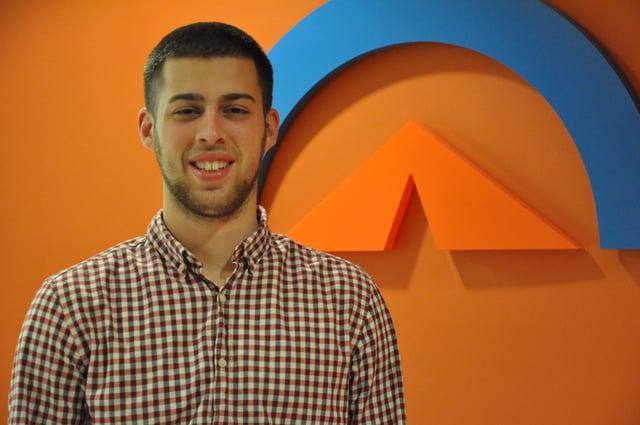 I am one of Cognition's newest Application Engineers (AE).
What are your job responsibilities?
My job is to bridge the gap between our clients and the suite of Cognition products, primarily Cockpit.
How did you hear about Cognition?
I was pointed to indeed.com and the rest is history.
What attracted you to the position/company?
As an AE, being able to work with customers compared to my previous job where I was more behind the scenes. Being able to interact with customers is attractive and it is an engineering position so it is nice.
Where did you go to school/what for?
I graduated in May 2017 from Western New England University. I was able to obtain a bachelor of science in biomedical engineering, really interesting stuff!
Do you have any prior experience with positions like yours?
Yes. I was an intern at Foster Corporation out of Putnam, CT. Foster is a polymer and plastics company; however, I did not work there as an engineer. I got my experience there as a research and development intern.
What do you plan to do during your time here at Cognition?
I want to grow as an engineer. I want to take what I learn from a book and apply it to the real world. I want to see how those plans work while being part of an engineering team while simultaneously interacting with a client. We'll see how it goes.
What are your career goals?
I guess I hope overall to make enough of an impact in the world so that I will be remembered by more than family and friends. I don't know what that would be but I will figure it out as it comes!
Where do you live?
I currently live in Putnam, CT. On July first, I will be moving to Malden, MA, just a bit closer to work.
What do you do for fun/can you tell me something interesting about yourself?
For fun, I participate in sports, but also enjoy watching them. Staying active outside as I get older is important to me. I want to travel the world and see the things you see in books, like the Eiffel Tower, Great Wall of China, etc. There is so much more to see than just what's in the United States.
Want to learn more about Cognition? Visit our new site, http://www.cognition.us, or download our Cockpit Overview Slideset below!

Learn more about career opportunities at Cognition or to request a demonstration of Cockpit, call David Cronin: 508.245.2142 or schedule an appointment here or email the sales team: [email protected]
Be sure to follow us on social media!