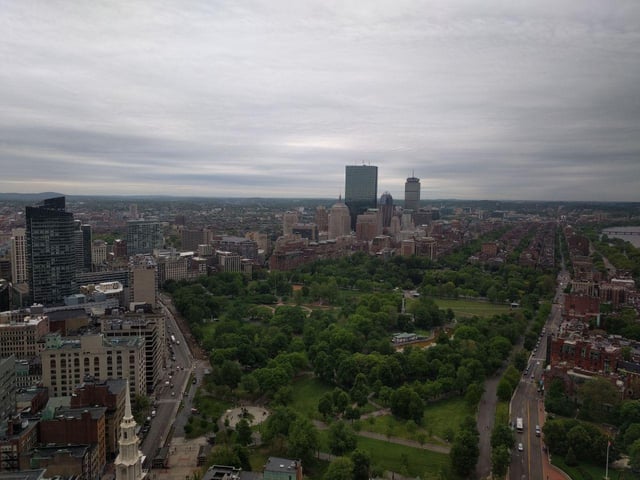 Cognition was excited to co-sponsor UMass Lowell's 6th Biomanufacturing Summit 2017 with industry giants and leaders such as Merck, Pfizer, Shire, Biogen, and FDA. The event was located at the elegant University of Massachusetts Club at One Beacon Street in Boston--the views were breathtaking, some of the best in the city. President and CEO of the Massachusetts Life Sciences Center, Travis McCready, kicked off the event with gusto.
This year's talks were information-packed and led by people from FDA and international companies. The theme of the 2017 Summit was "Beyond mAbs," and session topics included "Cell Therapeutics Development and Manufacturing," "Biomanufacturing Innovation," and "Gene Therapeutic Development and Manufacturing." Sadly for us, our schedules only allowed us to attend the first day, but what we saw and heard was fascinating.
Some attendees told us that they were excited about the upcoming section called "Short Course on Advanced Industrial Bioprocessing." Whenever there is a short course on anything labeled advanced, you are bound to learn some juicy information! It was broken into six modules, Upstream Bioprocessing, Downstream Bioprocessing, Analytical Technology in Bioprocessing, Gene Therapy Bioprocessing, Cell Therapy Bioprocessing, and Process Analytics in Bioprocessing. It sounded interesting, and of excellent use for biomanufacturing companies with a presence here.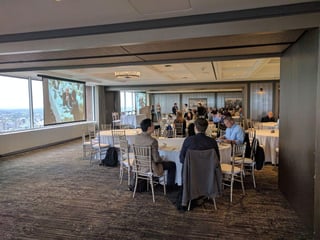 ponsoring and developing robust, advanced biomanufacturing facilities within Massachusetts are critical objectives of the Biomanufacturing Science and Technology Consortium, the Massachusetts BioManufacturing Center, and the UMass Lowell's life sciences sector, who were all involved in hosting this summit. These groups boost industry growth and are doing a spectacular job thus far. They have encouraged companies like Genzyme, Philips Healthcare, and Covidien to base major parts of their operations in Massachusetts, bringing billions of dollars into the state as well as jobs.
Being part of the local life sciences, medical device, and pharmaceutical industries is important for Cognition, and we appreciate our involvement with meetings like these. We hope to be able to sponsor this event, and many others that help build the local industry and economy, in the future. Thanks to everyone who attended, and we will see you next year!
Want to learn more about Cognition? Visit our new site, http://www.cognition.us
Request a demonstration of Cockpit by calling David Cronin: 508.245.2142 or schedule an appointment here or email the sales team: sales@cognition.us
Be sure to follow us on social media!