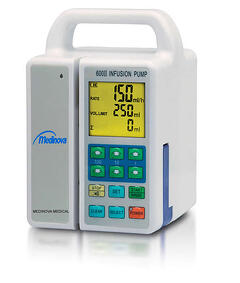 Pulse Check: New FDA Guidance: Infusion Pumps Total Product Life Cycle
Michelle's Moment: The FDA finalized a guidance originally released as a draft in 2010 applicable to infusion pumps intended to assist industry in identifying device features that manufacturers should address throughout the total product life cycle – from design and development, to submission content, through to post market surveillance. For more details about the content of the guidance relative to infusion pumps see December's Pulse Check.
However, what is most interesting about the guidance is the best practices described that should be fundamental requirements for design and development of all medical devices. A wise medical device developer would see the guidance as a snapshot reflecting FDA's thinking on what constitutes a robust design and development process resulting in a comprehensive 510k, and thus facilitating faster review and approval. A few key points warranting further consideration industry wide:
Safety Assurance Cases (safety cases) will likely become an industry standard tool in a robust risk management system. To approve a 510k for an infusion pump, the FDA now expects the submission will contain a comprehensive safety case with a structured argument involving a claim supported by an argument and evidence. Earlier this year FDA released the National Medical Device Curriculum, which is a set of case studies to help innovators bring devices to market. One of these studies exemplified how to use a safety assurance case to augment the risk. In the role-playing in the case, the characters go as far as to say, "By doing the assurance case, we will meet FDA's expectations and increase our likelihood of regulatory approval."

Industry should be prepared to start including Hazard Analysis and traceability matrices in their submissions. This is the second guidance document in as many months requiring both of these elements in submissions. October's new guidance document

"Content of Premarket Submissions for Management of Cybersecurity in Medical Devices"

also introduced similar requirements for a submission to be considered complete. Device developers should evaluate the robustness of their risk management process and ensure their system includes tools such as a Preliminary Hazard Analysis in addition to standard tools such as a Failure Mode Effects Analysis and that appropriate analysis tools are incorporated throughout the development process.

The TPLC guidance also outlines engineering best practices during performance testing:

"Each available configuration of the system should be verified and validated. If representative configurations are used for verification of validation activities, you should describe how the collected data are relevant to configurations that have not been subject to the verification or validation activities."

Principles like describing the unit under test and its relation to the finished device, explicit acceptance criteria, results, analysis and conclusions of data all seem like run-of-the-mill components of a verification or validation report but are all to often overlooked or inadequately described throughout industry.

One interesting element is that verification protocols should reference the "design requirement being verified, including why it is essential to proper functioning of the device." This extends beyond the requirements being essential to proper functioning merely being identified as per 21 CFR 820.30 and adds the ever important

why

.
Voluntarily moving toward practices utilizing these basic engineering principles and new tools for risk management will move industry and submissions toward FDA expectations, resulting in faster product approvals and devices with demonstrated safety and efficacy.
Want to learn more about Cognition? Visit our new site, http://www.cognition.us, or download our Cockpit Overview Slideset below!
Request a demonstration of Cockpit by calling David Cronin: 508.245.2142 or schedule an appointment here (https://www.timetrade.com/book/JXG5C) or email the sales team (sales@cognition.us)
Be sure to follow us on social media!