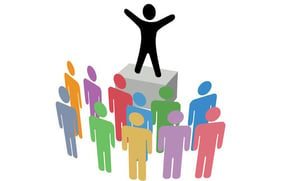 Pulse Check: FDA Speaks Out to Congress on Innovation
Michelle's Moment: In a recent address to Congress, FDA laid out four key steps to facilitate approval of innovative products:
Patient-informed product development

Development of "biomarkers" and surrogate endpoints

Use of existing clinical experience and data

FDA's ability to retain personnel qualified to understand and support innovation
While the FDA was telling the Senate areas where Congressional support was needed to support the advancement of medical innovation, the savvy medical device developer will read between the lines and understand key elements to a successful regulatory submission strategy hidden in the message.
Over the last several years, FDA has developed many strategic initiatives, new guidance documents, and public-private partnerships that are consistent with the message sent to Congress in March. If industry has been paying attention to regulatory change, the following correlation should be noted:
In short, developers of medical products should be thinking in terms of the first three initiatives starting now to ensure an expeditious submission review time. While the FDA activities are still in the early stages of development and implementation, they paint a picture of the types of information and data that the FDA finds helpful in product clearance or approval.
Wise developers will build at least some elements of these initiatives into their design plans, risk management, usability, verification or validation testing, and finally their submission to facilitate the path to commercialization. At the very least, companies should be transitioning their design teams to approach medical product design with these new paradigms so the teams are prepared when new FDA requirements are finalized.
FDA spoke and told medical innovators what they want to see. Did you listen?
To learn more about the regulatory guidance that prompted this moment download the March Pulse Check:
For more fun moments check out the prior Michelle's Moments!

Want to learn more about Cognition? Visit our new site, http://www.cognition.us, or download our Cockpit Overview Slideset below!
Request a demonstration of Cockpit by calling David Cronin: 508.245.2142 or schedule an appointment here (https://www.timetrade.com/book/JXG5C) or email the sales team (sales@cognition.us)
Be sure to follow us on social media!